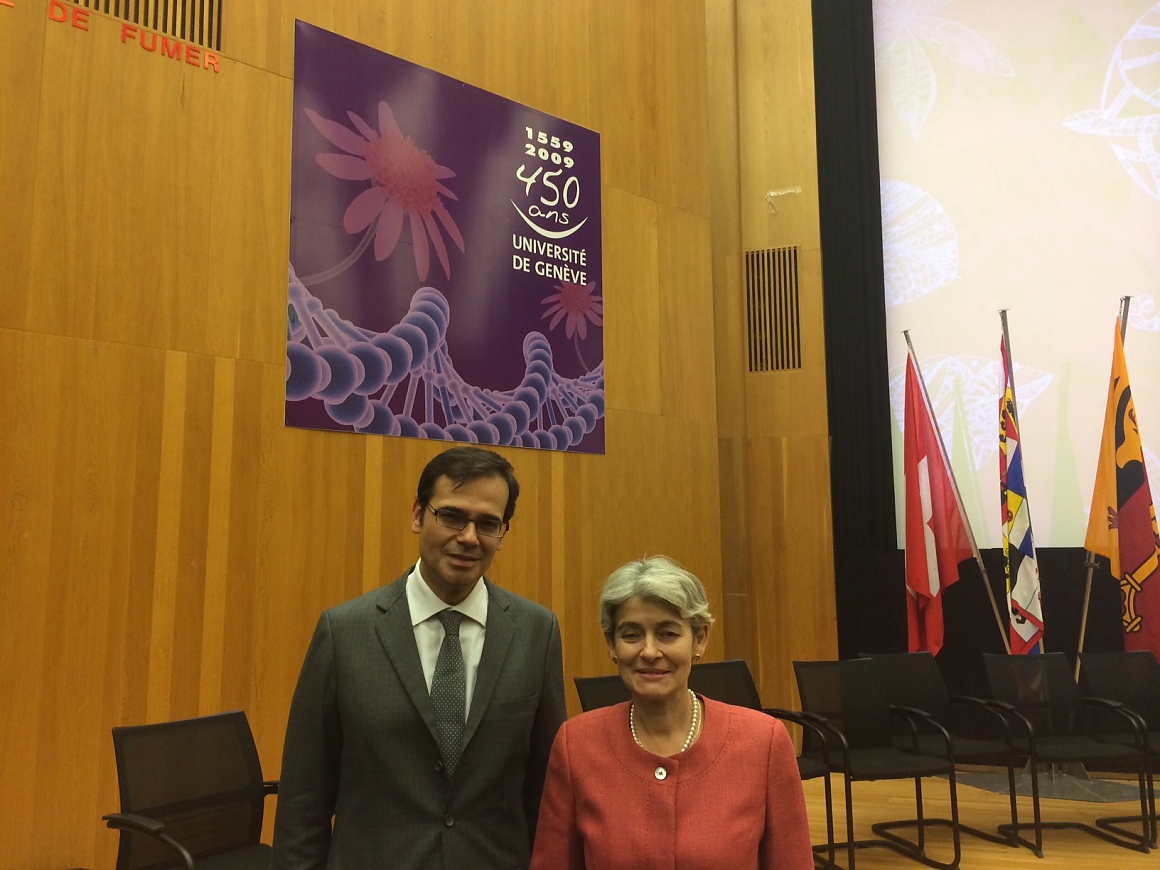 Dr Irina Bokova was in Geneva on 9.10.2015 for the Dies Academicus of the Geneva University.
She received a Honorary Doctoral degree on this occasion and gave a conference on UNESCO's priority activities, emphasizing fundamental #Values defended by the United Nations and UNESCO.
Mr. Ventzeslav Sabev, Vice-President of the Geneva Spiritual Appeal informed Dr Bokova on the scope of the international conference "Which Values Unite Us Today?".
He also presented an official request for UNESCO's Patronage of the conference and invited the Director General to deliver the Opening speech.