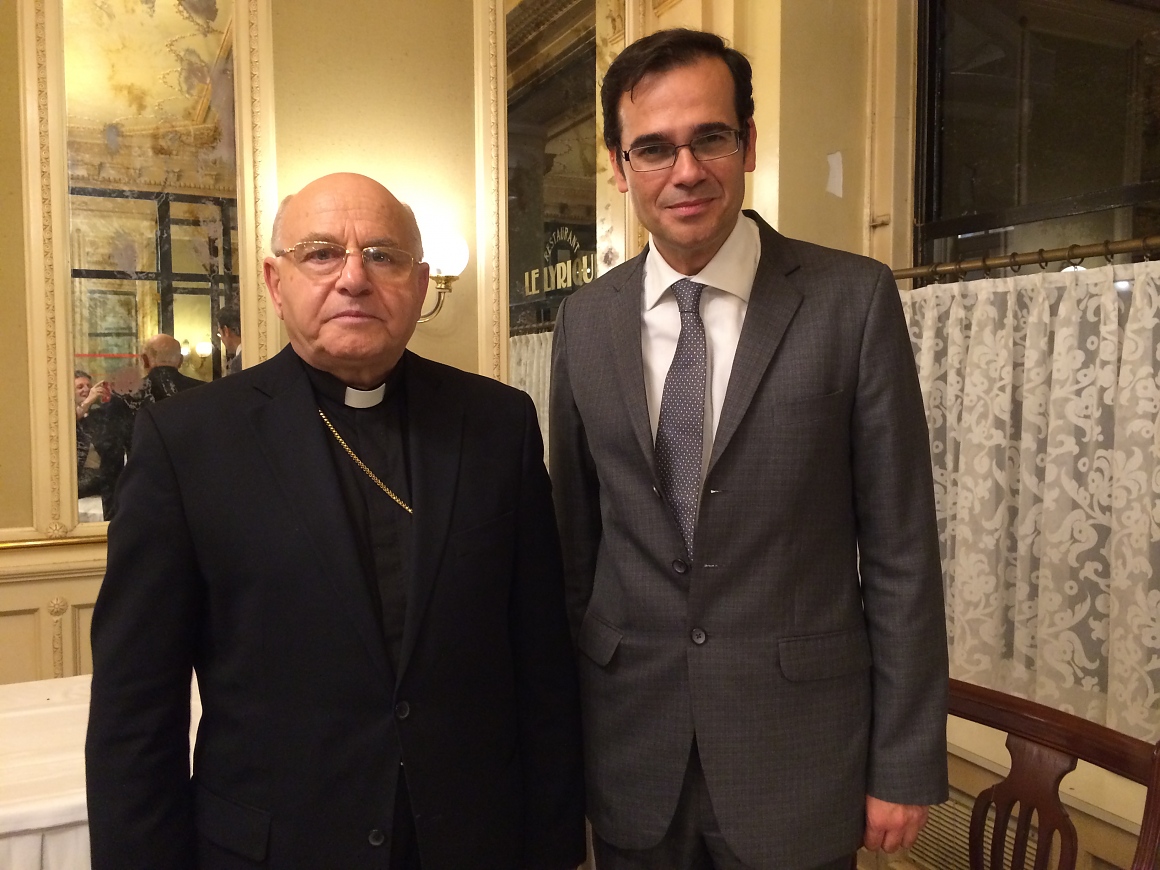 Monseigneur Jean-Clément Jeanbart is in Geneva for a series of meetings with United Nations officials, including the Special Envoy of the Secretary General Staffan de Mistura. Mgr Jeanbart is gathering support to rebuild schools and provide medical assistance to the victims of the civil war.
He also alerted on the destruction of Christian Churches and properties and condemned vigorously the persecution of Christians in Syrian.
Mgr Jeanbart and Ventzeslav Sabev discussed the Sofia conference, which shall include the theme of "Values through Arts and Culture", as Art is the repository of human values throughout history.