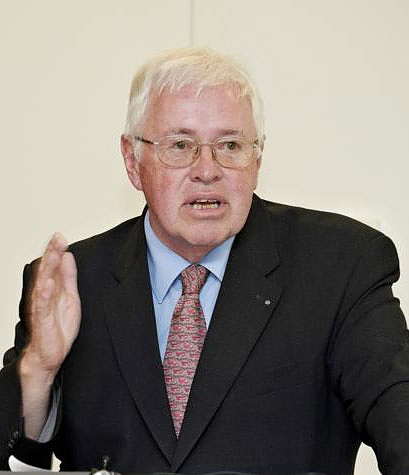 Rev. Dr William McComish was born in the United Kingdom. He started his Ministry as pastor in Ireland in 1974. Very early he was involved in interfaith dialogue in Northern Ireland. Rev. McComish arrived in Switzerland in the 1980s where he earned his PhD in Theology. He then became the Dean of the St. Peter's Cathedral. Dr McComish is a professor of History of religions at the University of Oxford. His experience in interconfessional dialogue and mediation brought him to act in conflict regions in Africa and Asia, namely in Indonesia.
He is the author of The Epigones (1989), L'Evangile au Coeur de la Cité (2005),Mémoires à l'envers (2008).
In 1999, he is among the authors of the Geneva Spiritual Appeal.