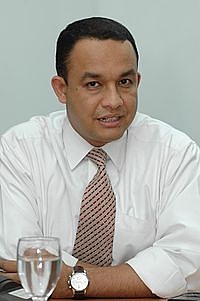 Minister Anies Baswedan will arrive in Bulgaria on March 10. He will deliver the Keynote address at the opening the conference on Friday, March 11.
He will sign a Memorandum of Understanding on Cultural Cooperation with his counterpart, Mr. Vejdi Rashidov, Minister of Culture of Bulgaria.
Dr Baswedan will visit the center of the Bulgarian capital Sofia, namely the "triangle of tolerance": the Mosque, the Orthodox Cathedral and the Synagogue.
After his visit in Bulgaria, Minister Baswedan will fly to Dubai to take part in the Global Education and Skills Forum (12-13 March 2016).