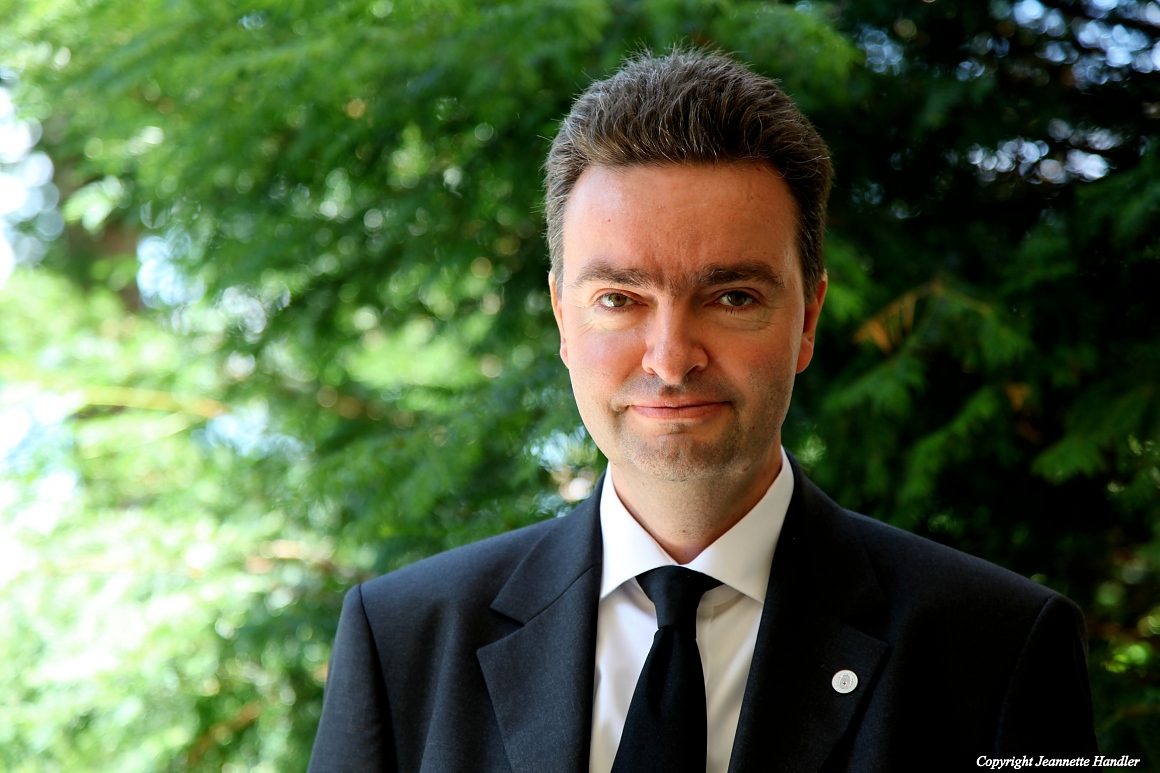 Date and Place of Birth 16 December 1964, Starnberg, Federal Republic of Germany
Citizenship Austria, Hungary
Languages native German and Spanish; near-native English, French, Hungarian; basic Italian
Home Address IV.Károly király utja 1 H – 2038 Sóskút
E-mail: habsburg64@gmail.com
Mobile +36 30 2076631 Fax +36 23 560101
Parents Dr Otto von Habsburg (1912-2011), Regina Princess of Sachsen-Meiningen (1925-2010).
Family status Married to Eilika Duchess von Oldenburg.
Children: Sophia (12.01. 2001), Ildikó (06.06.2002), Karl-Konstantin (20.07.2004)
Education
1984 Matura Exams in Tutzing High School, Upper Bavaria.
1984 - 1985 Law studies, University of Innsbruck, Austria,
1985 Diploma, "Sociedad Cervantina", Madrid
1986 - 1989 History and Political Sciences, "Ludwig-Maximilian University", Munich
1989 - 1990 Spanish and Islamic History, University "Complutense ", Madrid
1990 - 1993 History, "Ludwig Maximilian University", Munich.
Work Experience
1987 - 1988 ZDF German Television, Department of Contemporary History and European Policy.
1989 3 months internship, News Department, Television of the Sultanate of Oman.
1990 - 1992 Producer of documentaries on religion and politics, Markus Film, Munich.
1982 – 1992 Free-lance syndicated columnist for several European newspapers in Afghanistan, Pakistan, People's Republic of China, Caribbean Islands - Martinique, Dominica, St. Lucia, Guadalupe, Morocco , Japan, Panama, Ukraine, Czechoslovakia, Slovenia, Croatia, Italy, Austria, Hungary
1979, 1984, 1989. 1994 Election campaign officer for the European Parliament
1992-1996 Head of the Budapest Office of Dr. Otto von Habsburg; Manager of Pan-European Movement, Hungary
Since 1998 Senator of the Technical University of Budapest
1993 - 1997 Director of MTM Communications (largest producer and distributor of films in Central Europe)
1996 - 2002 Member of the Board of Directors of MTM-SBS Television Inc. – TV2 (the leading commercial television station in Hungary)
Since 1996 Ambassador Extraordinary and Plenipotentiary of the Republic of Hungary, Ambassador at Large in the Office of the Prime Minister
Since 1999 Member of the International Council of the "Instituto de Empresa" / Madrid
2002 - 2004 President of EUTOP Budapest
2004 Member of the Supervisory Board of the European Union Communication ( Public Foundation)
2004 - 2012 President of the Hungarian Red Cross
2005 – 2012 Deputy Chairman of the EU Red Cross Office
Since 2006 Founder and CEO of Habsburg Consulting Kft.
2006 - 2008 Henry Crown Fellowship-Program The Aspen Institute
Since 2007 President of the Supervisory Board of Messer Hungarogáz (Technical Gases)
Since 201 Advisor to the Europe Zone Office of the International Federaton of the Red Cross / Red Crescent (IFRC)
Since 2013 Member of the Supervisory Board of Lapcom Zrt.
Since 2014 President of Austrian Society for the Holy Land ("Österreich.Ges.f.Heilige Land")