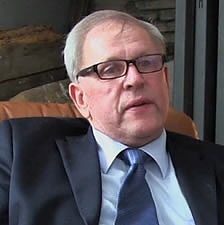 Board Member, Operation Smile and Geneva for Human Rights
President of Rain Water Harvesting International
Details
1961-62 Drafted in the French Army in Algeria
1962-1966 Masters at the Graduate Institute of International Studies, Geneva, Switzerland
1966-1972 Wall Street Analyst, Institutional Fund Manager, Bache and Merrill Lynch, Lionel Edie, Chase Morgan, NY, USA
1972-1982 1st Investment Officer, United Nations Treasury, NY, USA
1982-1992 Deputy Chief of Protocol, Executive Office of UN Secretary-General
1992-2000 Chief of Staff of UN Director-General in Geneva
2002 Chief of Protocol UN Transition Authority in East Timor, worked closely with Sergio Viera De Mello and Jose Ramos Horta for the Independence of the country.
2004-2010 Representative of Timor-Leste to the United Nations in Geneva
2010 to present, Senior Adviser and Special Envoy of the President of Timor-Leste, H.E. Jose Ramos Horta, Nobel Peace Prize 1996

Other activities
1973-1983 Spokesman of the French Societies in NY and President of the Alsatians in NY
1973-2012 Board Member, Feris Foundation USA (PhD Exchange Program)
1989 to present, Board Member of Operation Smile, an organization, which since 1982 transfers medical know-how and operates around the world children with facial deformities. (As of today, more than 250,000 children). In one hour operation, these children become free from the mask of shame they are imprisoned in providing them a new life, a better choice and dignity.

Lecturer University: J. Moulin Lyon, NYU New York, Nanterre Paris,
1994-2003 President of the Graduate Institute of International Studies' Alumni Association
1998-2000 Associate Professor in International Diplomacy, University of Clermont-Ferrand
2006 Founded the Sergio Viera de Mello special Education Fund for Timor Leste.
2007-2009 Adviser, Kofi Annan Foundation
2008 to present Member of the executive Bureau of "Geneva for Human Rights"
Since 2010 President of Rain Water Harvesting International, an NGO building schools in Asia and Africa, developing knowhow in managing rain water.